Fire Service Board
Fee Payments
Welcome to the Berkeley County Fire Service Board on-line invoice payment system. Here you can submit your annual service fee payment via credit card.

A convenience fee of $1.00 + 2.2% of amount will be added.

Only the last 3 billing cycles' (on or about July 1st) invoices are available to be paid on line.

---
Search For Invoice
1. Enter the invoice number from the invoice you received either in the mail or via email if you signed up for paperless billing.The invoice number is located just below the bar code on the invoice.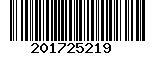 2. If you do not have your invoice number, Please call us and we will look it up for you: (304) 264-1945.

3. If you would like to search by Name, leave the Invoice Number blank and enter your Last name followed by your first name in the box below titled "Name".